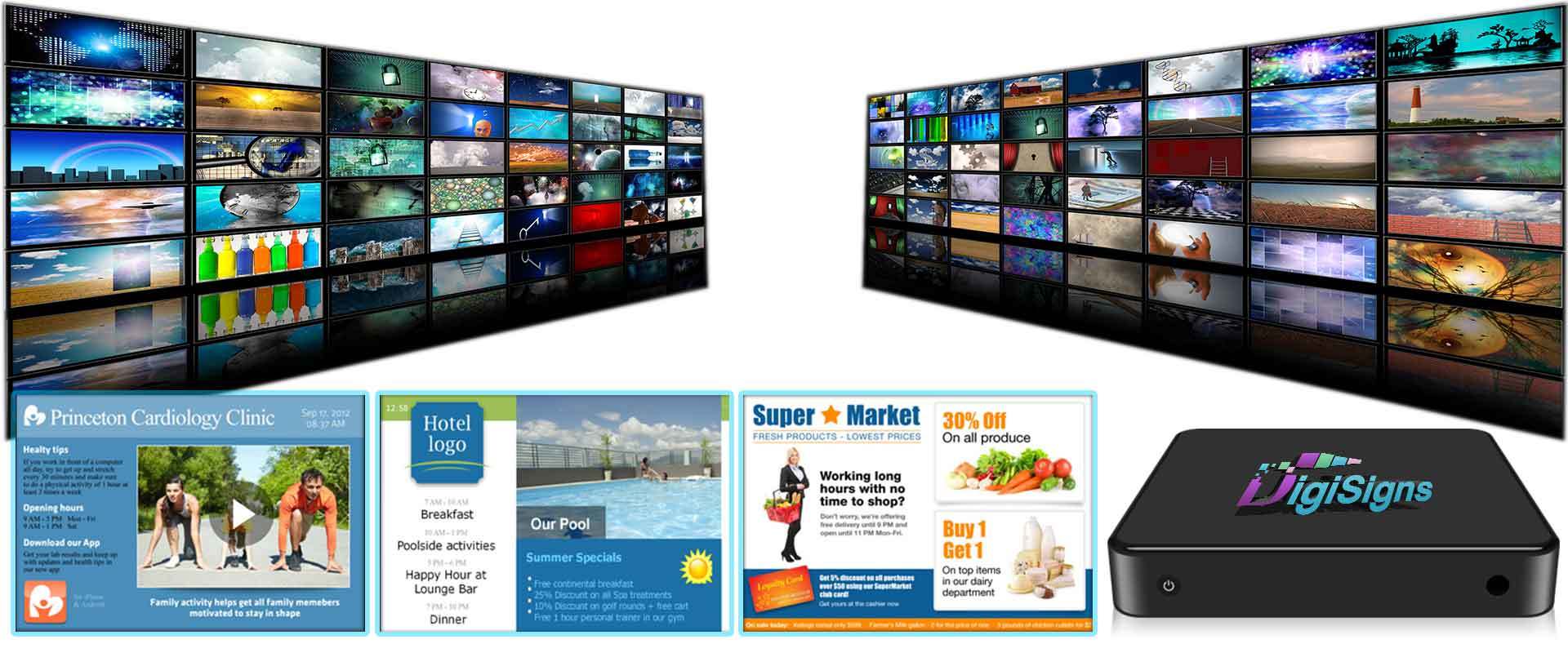 Digital Signage is a highly powerful and flexible communication method: a dynamic sign (screen) that displays digital media to a public audience. Digital signage software works over an Internet connection, delivering rich media content to digital screens. Use digital signage to
Grow your revenue

Reduce your cost

And reinforce your brand.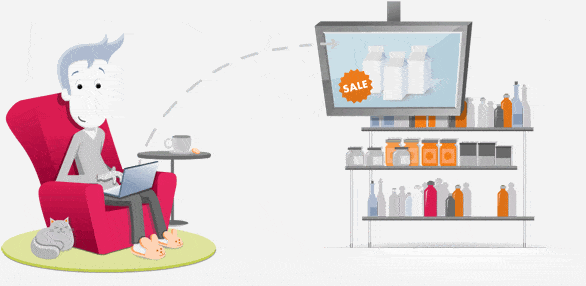 No technical or design skills are required to create beautiful content. The Digi Signs Editor (Creative Composer) is very simple to use with a rich set of features:
What Can I Create with the Digi Signs?
GENERAL WIDGETS

: Weather, clock, shape, rolling text, RSS and more

SOCIAL WIDGETS

: Facebook, Twitter, Instagram, YouTube

RICH MEDIA

: Images, videos, Ustream

INTERACTIVE FEATURES

: Polls, trivia and games

SPECIAL FEATURES

: Lock device, toggle between portrait or landscape, statistics


reports, watchdog and monitor, showcase mode, online/offline mode and more
More information on services:
As long as you are evaluating us, you can use Digi Signs for free for 7 days. 

To broadcast digital signage, simply log into our system (login.digisigns.us) and run your signage on a PC or a MAC web browser (flash required).

Or connect your screen to a Android TV Box (Andriod Media Player).

Download our app called "Onsignage" for free from Google Play Store.


Open "Onsignage" app, put in your username and password and run your digital signage. Its that simple.

Please contact us to obtain bulk pricing if you require more than 5 players.
What is an Android TV Box?
An Android TV Box (Android media player) – is either a stick, a dongle or an actual box – that when connected to a TV screen, turns it into a computer, connects it to the internet and enables many neat features and usages.
The Android device enables you to use any Android app in the Google Play Store including our "Onsignage" app (picture above).
Minimal Android TV Box Requirements:
Android OS 4.1 and above

Dual Core CPU

1 GB of memory

Access to Google Play Store
Not sure which Android TV Box to get?
Contact us, to buy it from us
We will setup everything on it. All you will need to do is connect it to WiFi and start broadcasting
Benefits of Digital Signage:
Engage customer with dynamic messaging

Increase sales revenue

Decrease static signage printing cost

Enhance brand recall

Deliver targeted messages to specific audiences at specific times 

Make changes and see immediate results

People feel compelled to look at the movement of digital signs

Customers are happier when they're entertained while waiting