Digital Signage Retail Stores

Retail is one of the most natural environments for digital signage and has been used by stores successfully for quite a while. Businesses can efficiently communicate with customers in the store to promote and provide information on products and services and to strengthen brand awareness. With dynamic digital signage, managers can set up and manage their signs easily in the store or from the corporate office to any number of stores. Different messages can be targeted to different locations and easily updated at anytime from anywhere.
It is clear that the traditional tin/paper/wooden signage is leaving this world. The 21st century combines several evolutions (some would say revolutions) that make digital signage not only the most dynamic, flexible and efficient signage and messaging solution for all sizes and types of businesses but also the most cost-effective one.
The steep drop in screen prices, the introduction of modern SaaS solutions for digital signage, availability of broadband and Wi-Fi almost anywhere, combined with the ability to use devices that can be found in any electronics store, such as PC and Android-based devices, have led the retail world – and certainly not only the biggest players in the market – to realize it can step towards adopting this technology.
We must remember: shopping is not only a need; it should also be a pleasant and even fun activity. Digital Signage, especially in its modern and interactive form, can support this concept and enhance the shopping experience.
Examples of use cases include:
Promoting sales – New arrivals, sales, combined offerings
Useful information (weather, news, sports results) – Makes the shopping experience more congenial
General communication – Coming events, Customer Club announcements and so on
Interactive activities – Polls, surveys, games and more
Coupons and happy hour dynamic announcements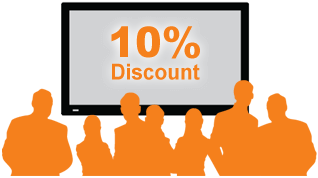 The dynamic nature of digital signage enables businesses to stay relevant at all times in messages delivered to clients. Digital signage, in general, and Digi Signs, specifically, will help your business stay on top at all times.